Illinois Amish Country
Sponsored Links
Area Attractions in and around Arthur...
"The Heart of Illinois Amish Country"
Illinois Amish Country has lots to see and do. You can fill a day, or a week and not run out of relaxing, fun activities in this area.
The Arthur Amish community to start with...
Sights to see that you can't find elsewhere in Illinois. Horse drawn buggies, Belgian horse pulled field equipment, one room schools with pony carts lined up in the driveway and grass lot ball diamonds full of Amish children at recess, well kept farm yards with blue curtained houses and large flower and vegetable gardens, road side stands with fresh produce and baked goods, fresh washed drop front pants flying like flags on a clothes line run up to a nearby "flag" pole, lots of hitch racks full of buggies in town and many more sights unique to Illinois Amish Country.
Shops to visit. There are literally hundreds of shops out in Amish country. Wood shops, furniture shops, buggy and harness shops, butchers, bakeries, produce stands, quilt shops, metal and machine shops. Browse out-of -the-way shops for a new experience. Many country shops, while operated by the Amish, and mainly for their own welfare, have products that we all can utilize and welcome customers for any reason.
And a friendly people with a different way of life.
In Arthur and the surrounding area you'll find...
A lot of unique shopping experiences right in Arthur. Arthur's downtown area can fill much of your day when in the area. Good food, cheese, fudge, ice cream and sodas, gifts, custom locally crafted furniture, men's clothing, crafts, local art and photography, quilts and sewing supplies, antiques, florals, Martin guitars, Amish country souvenirs, and much more all within easy walking distance. Plus if you want to rest and relax there are plenty of benches to kick back on. So, be sure to include time to spend in downtown Arthur when you plan your visit.
Opening in summer 2015 in downtown Arthur - The Penn Station Theatre - live music, bluegrass and gospel, local bluegrass jams and scheduled stage groups. Regular Wednesday evening performances by our own Gunny Sack Review. Check the calendar for updates and the performance schedule
Professional Theatre around here means attending one of the best equity actors theatres this side of Chicago. The Little Theatre offers a solid summer schedule and an increasing number of season productions that you will most certainly enjoy.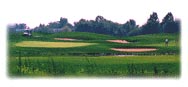 Beautiful Lake Shelbyville is only a few miles away with its beaches, boating, hunting, and fishing. Golfers love the courses at Eagle Creek, Iron Horse and others strewn thru the area.
Along with our intensive corn and bean farm landscape, we have a lot of State Parks nearby for camping, and recreation adventures.
The Amish experience, Theater, horseback riding, shopping, Lincoln lore, history... all for your enjoyment You can spend many days wandering the Arthur countryside..., experiencing, learning and relaxing.
If it all seems a lot to plan, and you are worrying about seeing all the right stuff... let ACM Tours help you plan your visit. ACM Tours specializes in large and small group tour planning and can arrange all your travel needs from itineraries to sleeping accommodations to meals and ticketing.