Amish Country Travel Planning
Sponsored Links
Arthur... Travel Planning - lodging
-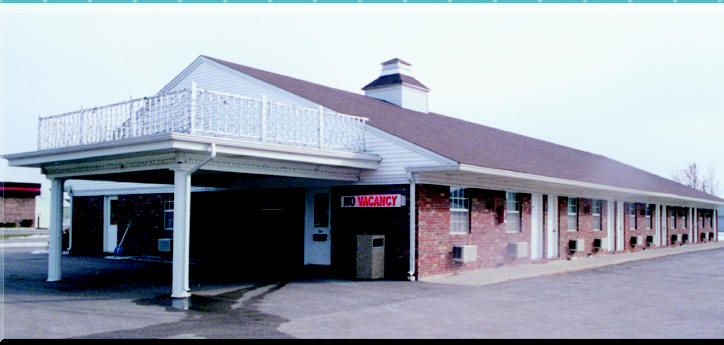 Arthur's Country Inn
Spend a quiet, relaxing night at the newly remodeled and moderately priced Arthur's Country Inn. Large, carpeted rooms feature double beds, combination bath/shower units, direct dial telephones, color cable television, and each room is fully heated and air-conditioned. Located on East Route 133, in a quiet residential area with shopping and great restaurants nearby.
16 rooms, carpeted, double beds, shower & bathtub combo, wireless internet, phones, color cable TV, air-conditioned, morning coffee, no smoking rooms available. Accept Visa, Discover & MasterCard.. Discounts: AARP, AAA & Senior Citizen.
Telephone (217) 543-3321 for reservations.
Click Here for a 10% Discount Coupon


- Marsha's Vineyard Bed and Breakfast - Arthur
212 Chaise Lane, Arthur, IL 61911
Marsha Herschberger and her sons welcome you to enjoy your stay in Central Illinois with a visit to their cottage home, which was built in Spring 2000 by a local Amish contractor. The one and one-half story salt-box cottage includes two spacious suites.
Rooms are: The Garden Room – Large suite overlooking the garden. Decorated in country motif that makes the room cozy and inviting. French door leading out to patio. Queen & twin size bed. Private bath. The Loft – Upstairs a tastefully decorated, large suite in Amish décor. Quilts made by local Amish women. Small library with sitting room King & full size bed. Private bath. Both rooms have central air conditioning & a TV with VCR.
We are open seven days a week May through October; open weekends November through April. Ph 217-543-4001 or email mhersch@hotmail.com
Heart and Home Bed and Breakfast - Arthur - is currently closed

Arthur Motels
Arthur's Country Inn………….….217-543-3321 Arthur
Other Area Motels
Arcola~ Nine miles east of Arthur
Arcola Inn…………………………..……217-268-4791
Amish Country Inn…………….......……217-268-3031
Comfort Inn…………………….………..217-268-4000
Best Western Plus..................................217-268-5000
Tuscola~19 miles NE of Arthur
AmeriHost Inn……………….........………..217-253-3500
Cooper's………………………..…………..217-253-5800
Holiday Inn Express…………................….217-253-6363
Super 8………………………….……….….217-253-5488
Sullivan~ 18 miles SW of Arthur
Gateway Inn………………………..……217-728-4314
Marina Motel…………………….….……217-728-7338